The Jungle Safari in Rajaji National Park
Its important to take permissions and tickets from the forest department before entering the premises of park. Jeep safaries are offered for 3 hrs each time in morning and evening from sunrise to sunset twice everyday inside park approximately in open jeeps through rugged terrain on unmetalled treks through "Raus" and over hills giving you opportunity to see wild life and birds in different habitats in Mundal,Mithawali,Khara and other ranges of park.
The lodges located at the edge of the park also offer bird watching ,treks,walks outside the park and plunge in streams, rafting in Ganges under expert guides like offered in Wild Brook Retreat located near Gohari range.

Rajaji National Park Travel Circuit
Delhi - Haridwar - Chila in Rajaji National Park - Rishikesh - Delhi
Rafting: A basic rafting course for 3 hrs done in a stretch of 12 km in Ganges is available on request with expert trainers for Rs.800/person Contact: 09314880887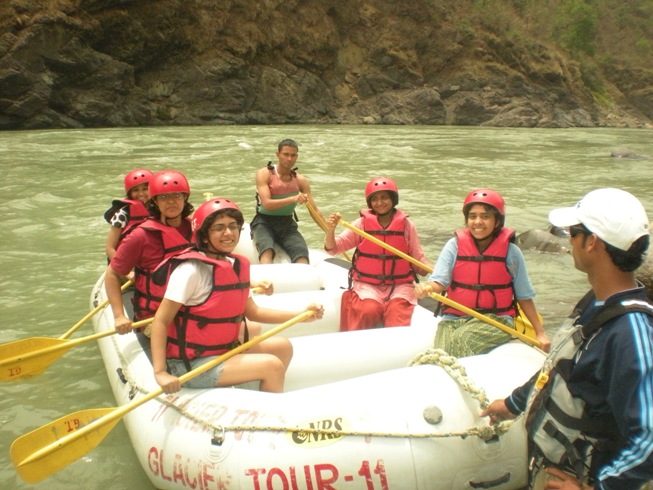 Bird Watching : In Rajaji National Park's Chila and Gohari Ranges are available for Rs.300/hr with expert bird watchers.